Except it's neither cosmic, nor is it radiation.
A lot's been happening with the comic in the background (and that's the part that's relevant!) as of late and for those of you still reading, I've figured that instead of simply telling you about it, I should probably show you: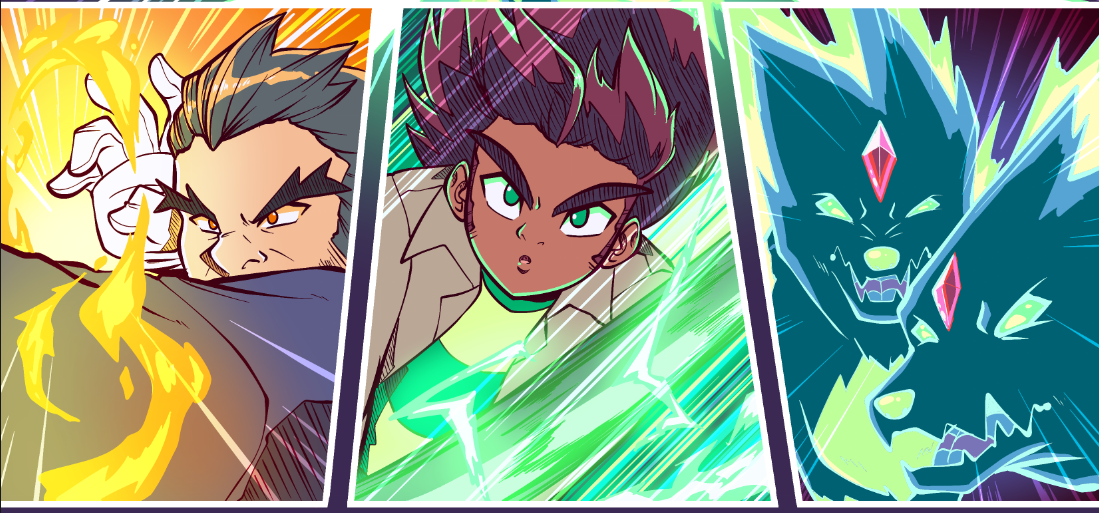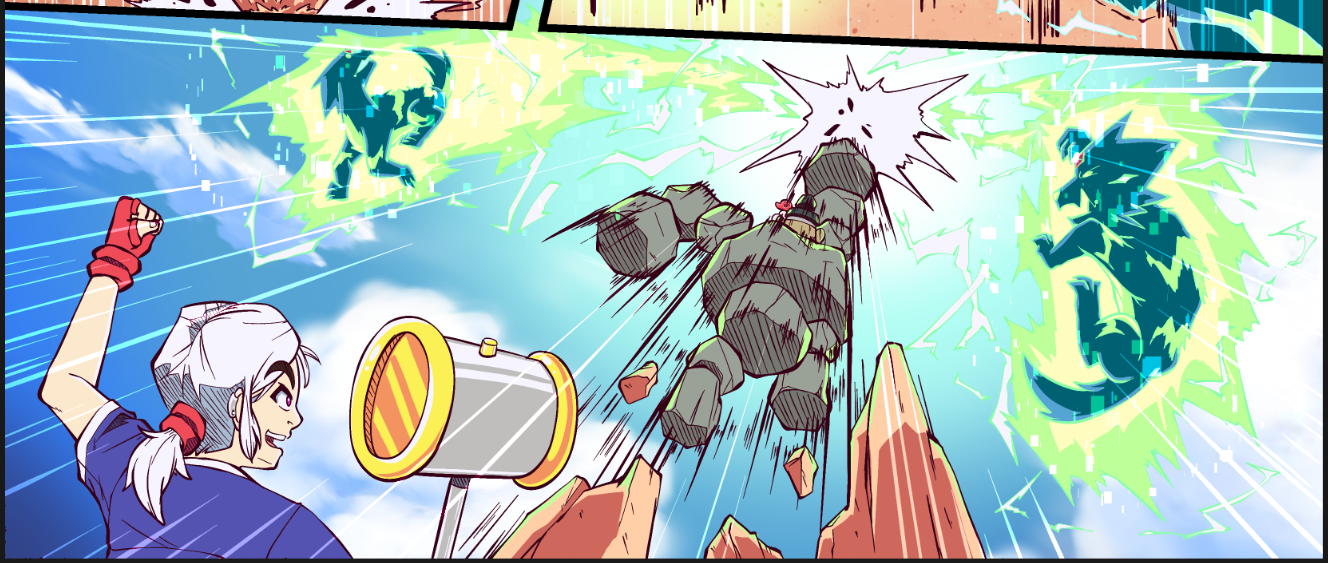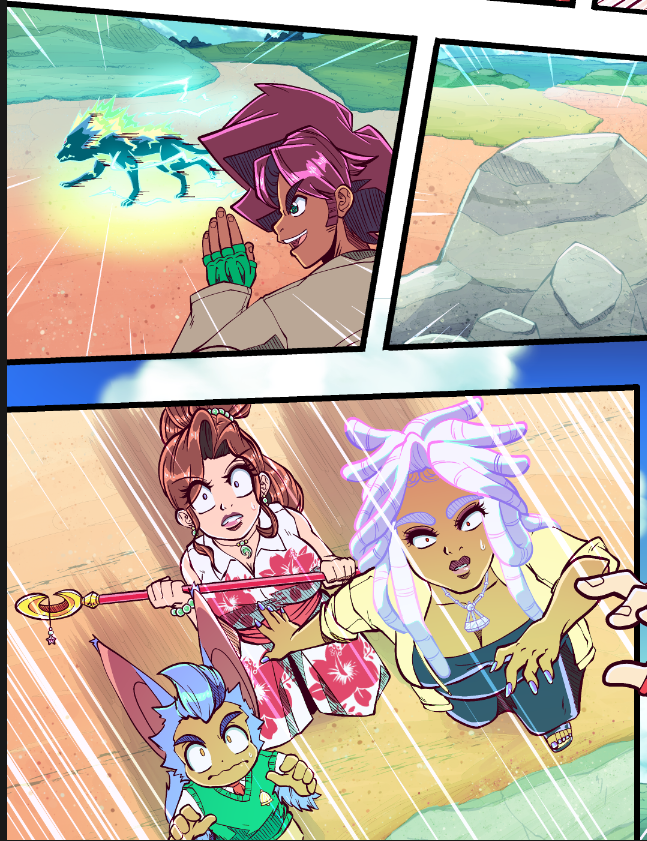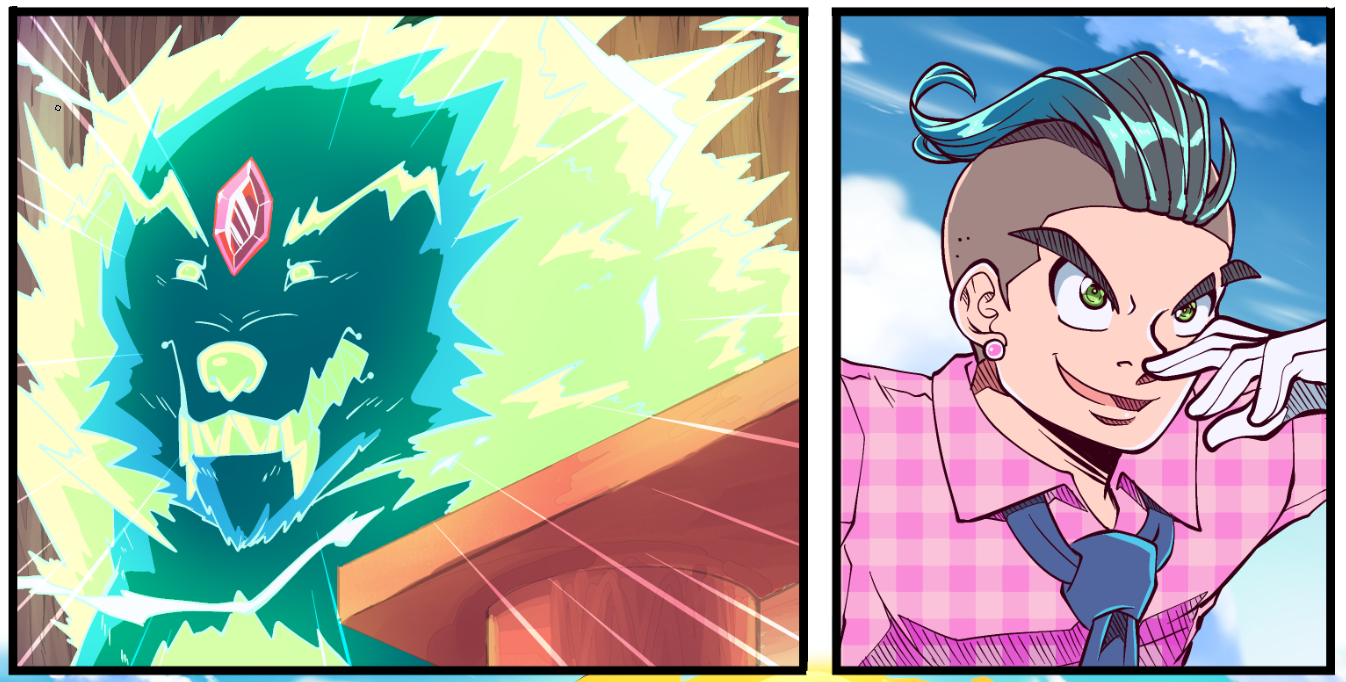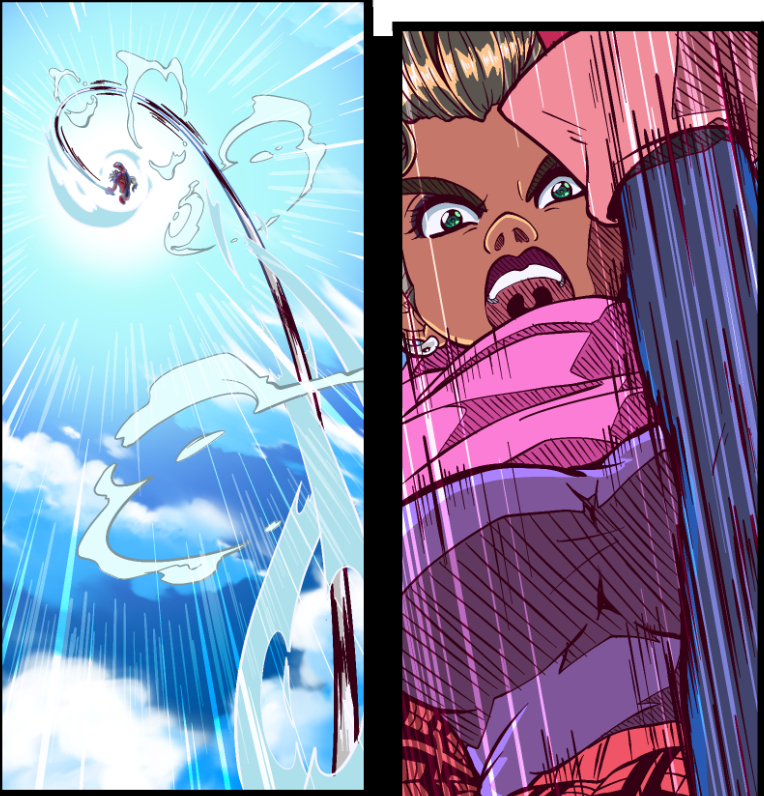 There are still a lot of warm colors and outlines, but now I've also opted for punchier colors and hatch shading, giving the visuals some volume while also cutting down on how long it takes to illustrate each page. Ironically, with the time saved, I've started going in on more diverse and flashier visual effects, so it's still taking me some time to get Issue 3 done. Currently, the plan is still for this to be a 36-page issue, but I'm considering posting again once I'm about halfway through the issue and posting one page a week, giving me time to finish the remaining pages, while also scheduling them to go up as they are completed.
It's been nearly a year since Issue 2 finished, but I feel that the time taken to go back and reevaluate the direction I was going with Issue 3 was definitely the best call, as this really gave me the opportunity flesh out the pacing a lot more and give everyone a chance to really shine.
I'll be back with another update soon…ish, but until then, please enjoy the new screens!