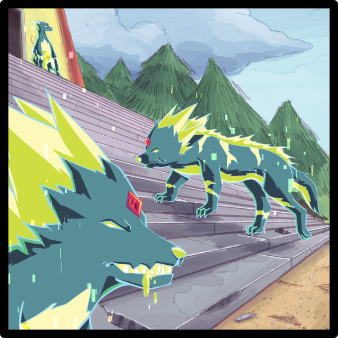 Today on Page 20, we learn about distortion beasts. They look like giant magical eldritch good boys.
Giant magical eldritch good boys.
They've also been given their entry on the Characters page, with a bonus entry for Boss Distortion Beasts. We'll be meeting these guys in proper soon. The characters page also received a slight change to how each character is numbered. Nothing big, but I foresee we may need the hundreds place for the number of characters at some point in the distant future.