Pages 8 and 9 are now up, and with them comes a new character: Magnus. He's silly. Keep an eye on this one.
I finally also made that drop to the Patreon and Ko-Fi pages I promised last week. Things have been really busy on my end with my day job and working on content for the site. I'm still getting used to making consistent updates beyond just shitposting memes on social media, so please bear with me as I get up to speed. If you're not already a supporter, please consider becoming a subscriber on our $3 tier on either platform. Just $1 helps us out, but $3 also gets you the comic, and if you're enjoying the main content so far, you'll enjoy the supplemental materials for sure.
In other news, I've booked my first convention appearance! I'll be at 3 Rivers Comicon Lite in Homestead, PA October 16–17!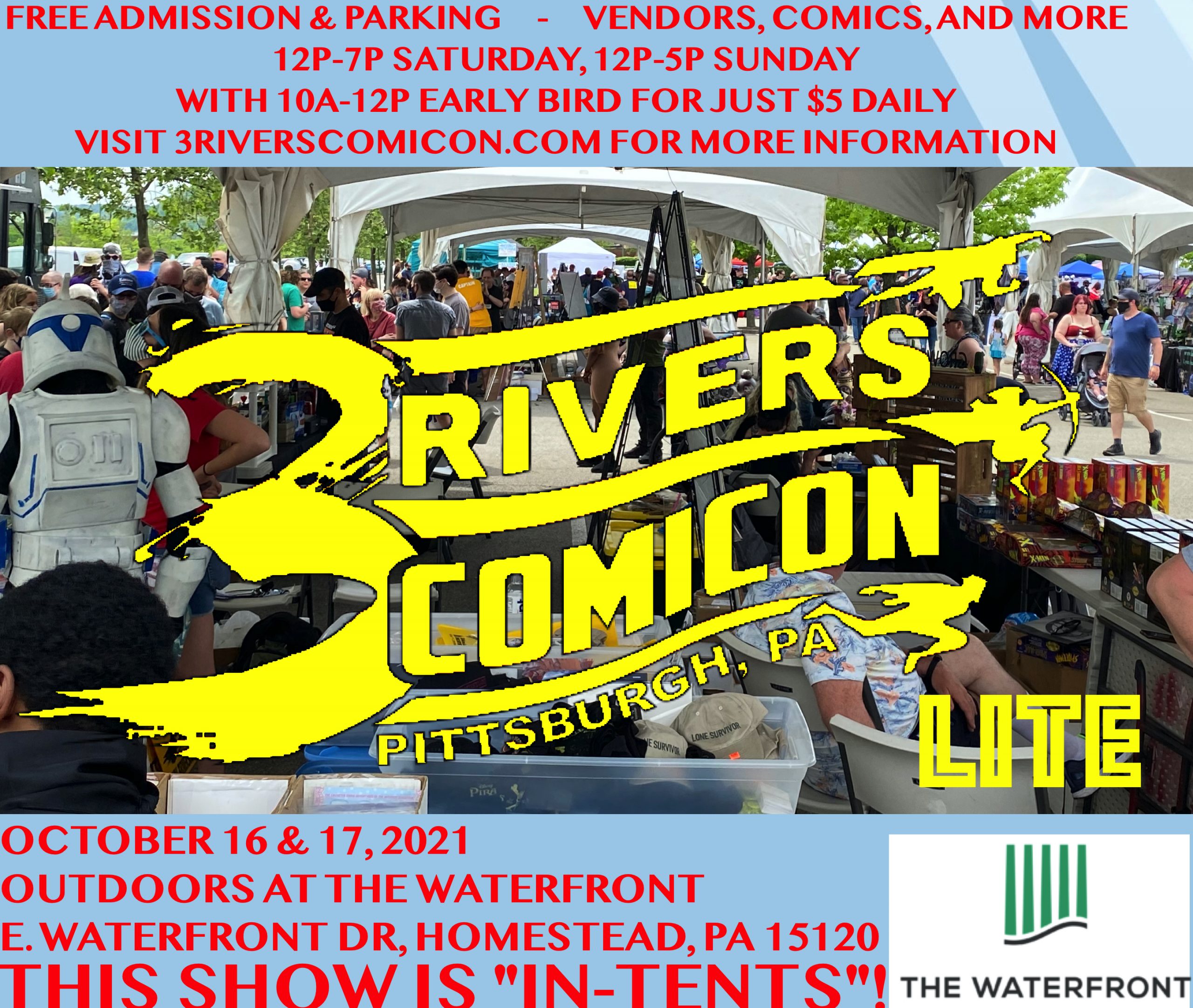 I'll have prints, stickers, buttons, and even comics to sell, so if you're in the Pittsburgh area, come on over and say hi! We can hang out, talk shop, and I'll even send you home with some goodies. Be sure to check out the other creators while you're there as well!