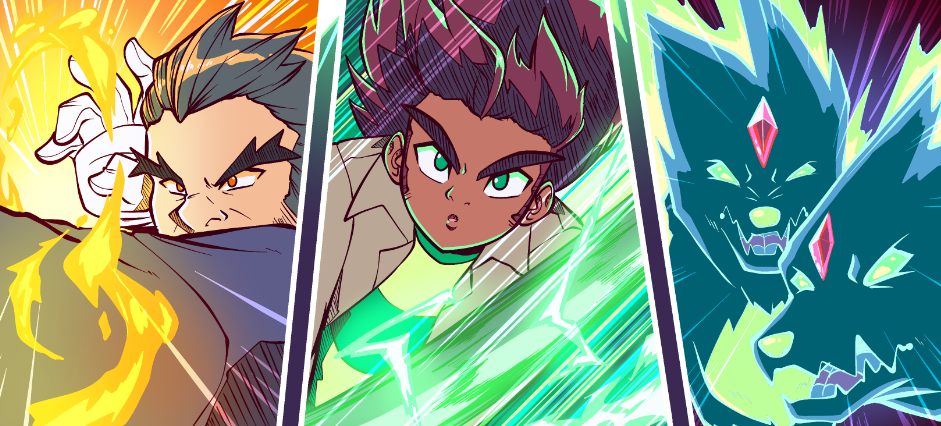 Page 3-3 is up and our heroes got that dawg in them. Did this decisive first strike put the distortion beasts on the back foot?
Issue 3 is coming along nicely, I'd like to think.
As you might have noticed (assuming you're not new here), I've placed a few ad boxes from ComicAd Network around the site. I did my best not to make them too terribly intrusive and they help with marketing the website in a small way. Don't worry, though. I'm still holding myself to the promise to not place more invasive ads on the site for the sake of funding.
I'm also looking to host the comic in another location. Right now, Issue 1 up through part of 2 is available on Tapas, but I'm thinking of finishing it out and expanding our reach to Webtoon as well. Cast a wide net, right?