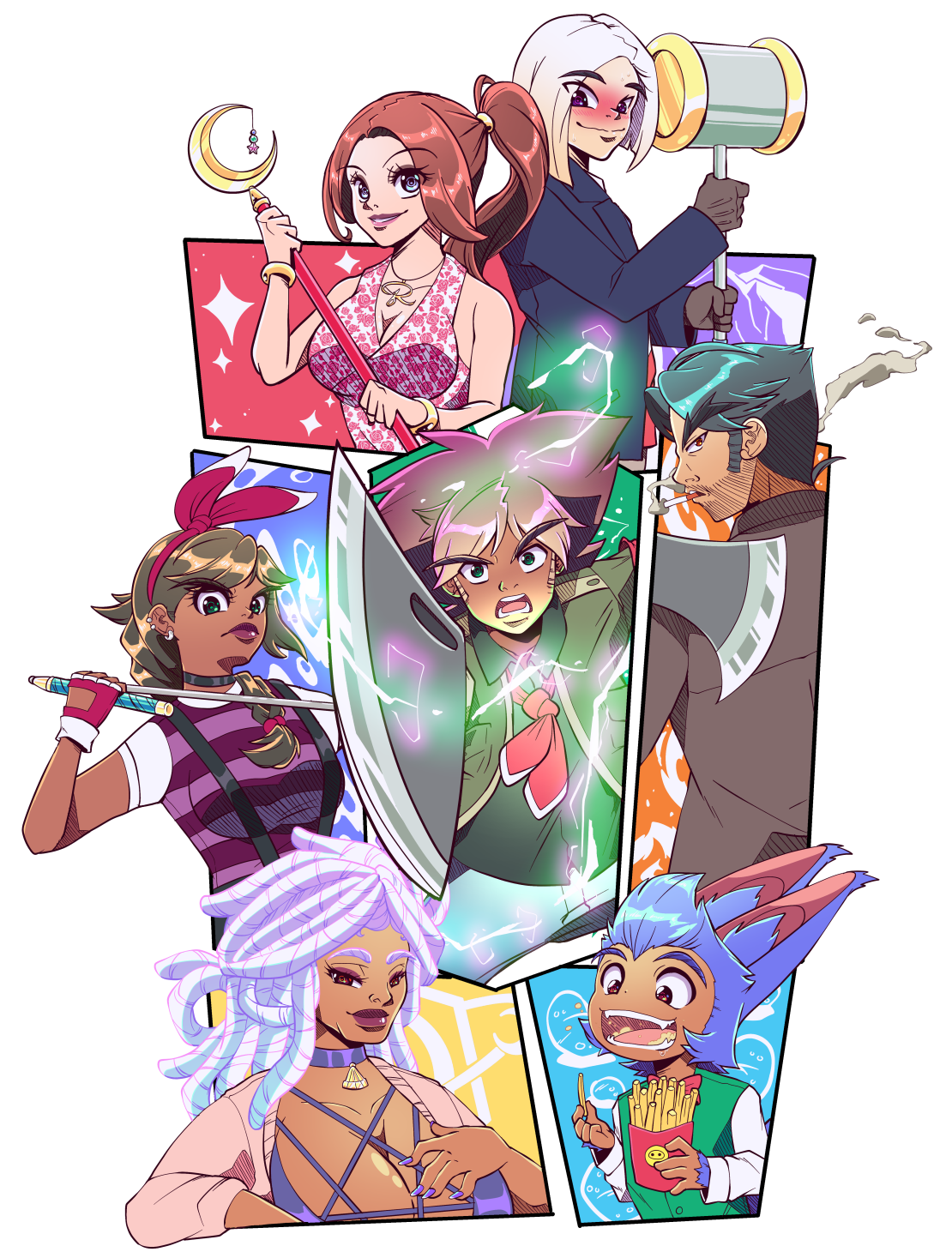 Electric Fencer is LIVE once again, and with the return to weekly posts comes the Cover Page and Page 3-1. I have high hopes for this issue of Electric Fencer, so I hope it's worth the wait!
In addition to the comic's return, I've also reinstated the merch page over on RedBubble and the link to our Ko-Fi. We've got a few new pieces since the last time it was up, including the print you see above on quite a few products. Admittedly, I have been absolutely awful about making use of monetization or subscription services like these and I can't promise I'll get drastically better at it, but the most I can say is that I'll try.
With regards to progress on the series, Issue 4 is currently in production and is so far looking even better than I could have hoped for. In addition, I'm planning on putting in work for Electric Fencer Shorts! Issue 2 and will drop that on the Ko-Fi for subscribers. Shorts! Issue 1 is already there, so if you want to read it and Issue 2 when it goes live, consider subscribing. You could also leave a tip if you like what you're reading! Or not. No pressure. If financial support isn't your thing, the tried and true method of voting for Electric Fencer on TopWebComics is still plenty.
In any case, welcome back to Electric Fencer, and here's hoping we can keep this ride going for a long time!