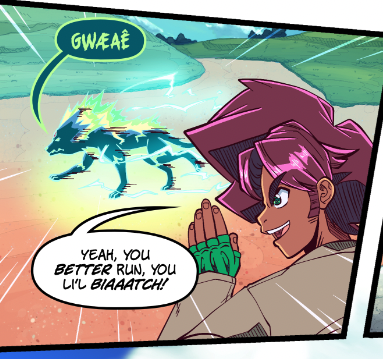 Seriously, bad idea.
Page 3-6 is live!
Things have been busy again between work and other engagements. We've been going to cons as of late, though as attendees, as opposed to exhibitors. That being said, we're getting ready and strategizing for next year's con season now that we've gotten some projects moving again. If you've been looking for us at cons and shows, Elliott and the others will be out to play again soon.
I'm also working on a writing project to flex some other creative muscles! The original idea was to do it for NaNoWriMo, however, the scope in planning seems to have surpassed the scope of what I can reasonably finish in a month, so I'm just going to keep writing until it's finished. Maybe you'll like it!